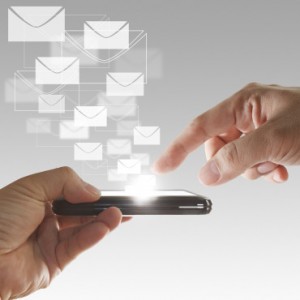 One of the most effective ways to grow your list of contacts for email marketing campaigns is by doing an email append. This is the process of merging your database of customer contacts with a list of contact from a third party such as eTargetMedia to add emails to your existing contacts. This lets you reach out to customers who are already familiar with your business in a new way.
Here are some tips for getting the most out of your email append campaign:
Provide as much detail in your contact database as possible. Giving eTargetMedia as much information as possible lets us be as accurate as possible when matching contacts to email address. Along with giving us basic information like names, cities and states, make sure you give us other information such as addresses (including apartment numbers) and any relevant phone numbers. Any of these can be used as a way to verify a contact.
Target the right contacts. In order to send emails, you need to have a previous relationship with a contact. This doesn't mean that they need to be your customer, but they need to have reached out to you in the past. This could be anything from emailing you for more information to scanning their card at your tradeshow booth.
Send a strong initial email. Keep in mind that these contacts will be receiving an email from you for the first time. Make sure that this initial email clearly states that they are receiving it as an invitation to opt-in to future emails and that they will not get additional emails unless they give you permission. State the reasons why they can benefit from being a part of your email distribution list.