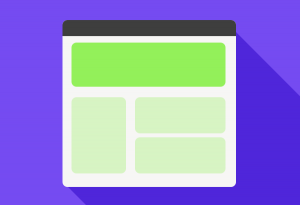 eTargetMedia can help you drive customers to your website's landing pages with targeted email campaigns. However, if your landing page isn't designed properly, there's a good chance that you will see a high bounce rate and few of the people coming to your site being converted into customers. The good news is that eTargetMedia also provides landing page design and development service that can help you to create or refine the key pages on your website.
Here are three things that eTargetMedia recommends you look at to see if your landing page needs improvements:
Is Your Landing Page Too Cluttered? When a potential customer arrives at your landing page, you want them to quickly find the most vital information that will get them into the purchasing cycle. Having too many graphics, text images and videos will only distract visitors. Keep your landing page design clean and to the point.
Are Your Headlines Attention Grabbing? This applied to their size, placement and content. The headline of your landing page should summarize the page in a few words. You want the headline to be large and grab the reader's attention immediately. You also want it to get the reader to think about why they should read more.
Are You Featuring Your Product? If you are selling a product on your site, it's important to make that the star of the show. People want to see the product in action in order to understand what it does and get excited about buying it. You can do this by featuring product images and videos prominently on the landing page.