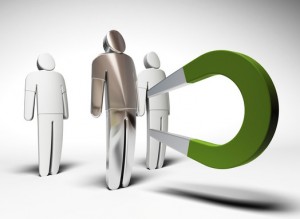 Sending out an email newsletter is a great way to stay in the minds of current customers and entice them to do repeat business with you. But email campaigns are also outstanding avenues for acquiring new customers. Email is a cost-effective way to conduct marketing, but that doesn't mean you need to expect low return rates. eTargetMedia can help you to find the right strategy to use emails to gain new customers.
Here are a few tips for utilizing email to gain new customers:
Make Calls to Action Easy to Find and Act On
When you send out a marketing email, you want people to buy your product or contact you for more information. Don't bury this in your email — make sure that the call to action is easy to find. Instead of directing them to a form to fill out for more information, give them a link that opens an email they can easily send, or that immediately will place a call to you if they are on a mobile device.
Use High-Quality Email Lists
If you decide to use an email list from a third-party, make sure that the list is high quality and only comes from sources who have opted in to receive emails. eTargetMedia can target your email to specific audiences because their lists are highly parsed and segmented.
Design Emails for Mobile
The vast majority of people use their smartphones to sort their emails before they are read on a computer. If they open your marketing email on their phone and it looks wrong because it isn't in a mobile-friendly format, there's a strong chance that they will delete the email immediately before having a chance to read it in depth.